Past Kings Jewel (from only £24.60 each + vat)
 1-4 jewels £45.60 + vat each
 5-9 jewels £44.50+ vat each
10-19 jewels £43.40 +vat each
20-29 jewels £41.20 + vat each
30-39 jewels £39.00+ vat each
40-49 jewels £36.80 + vat each
50-59 jewels £34.60+ vat each
60-69 jewels £32.40 + vat each
70-79 jewels £30.20 + vat each
80-89 jewels £28.00 + vat each
90-99 jewels £25.80 + vat each
100+ jewels £24.60 + vat each
These attractive R.A.C Past KIngs Jewels are held in stock for prompt despatch. The top and bottom bars can be engraved with your lodge details and the back of the jewel can be engraved to show the details of the recipient.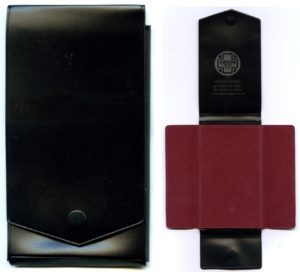 The jewels come complete with presentation wallets.
The back of these jewels can be engraved as required for only £10.00 + VAT.
Top and Bottom bars can be engraved as required for only £5.00 each + VAT