Anodised Aluminium (request a quote for your plates)
These are the most robust plates we sell. The text and graphics are added to the aluminium before it goes through the anodising process to produce plates that are:
External Quality
Scratch Proof Text
Solvent Proof Text
Salt Water Treated
Heat tested Up To 250 Degrees Celsius
The plates are designed to your specific requirements with silver or gold background. If boxes are added we can hold your plates in stock and laser mark serial numbers etc as and when required at a charge of £2.50 per plate.  This produces sharp clear text which is easy to read and much more professional looking than plates which have been number stamped.
Because these plates are produced to suit each customers requirements we will need you to provide the necessary information so that we can get back to you with a quote. Simply complete the details and and click send to forward your enquiry. We will provide you with a quotation first and will not produce the labels until you get back in touch to confirm the order. Examples below are for guidance only.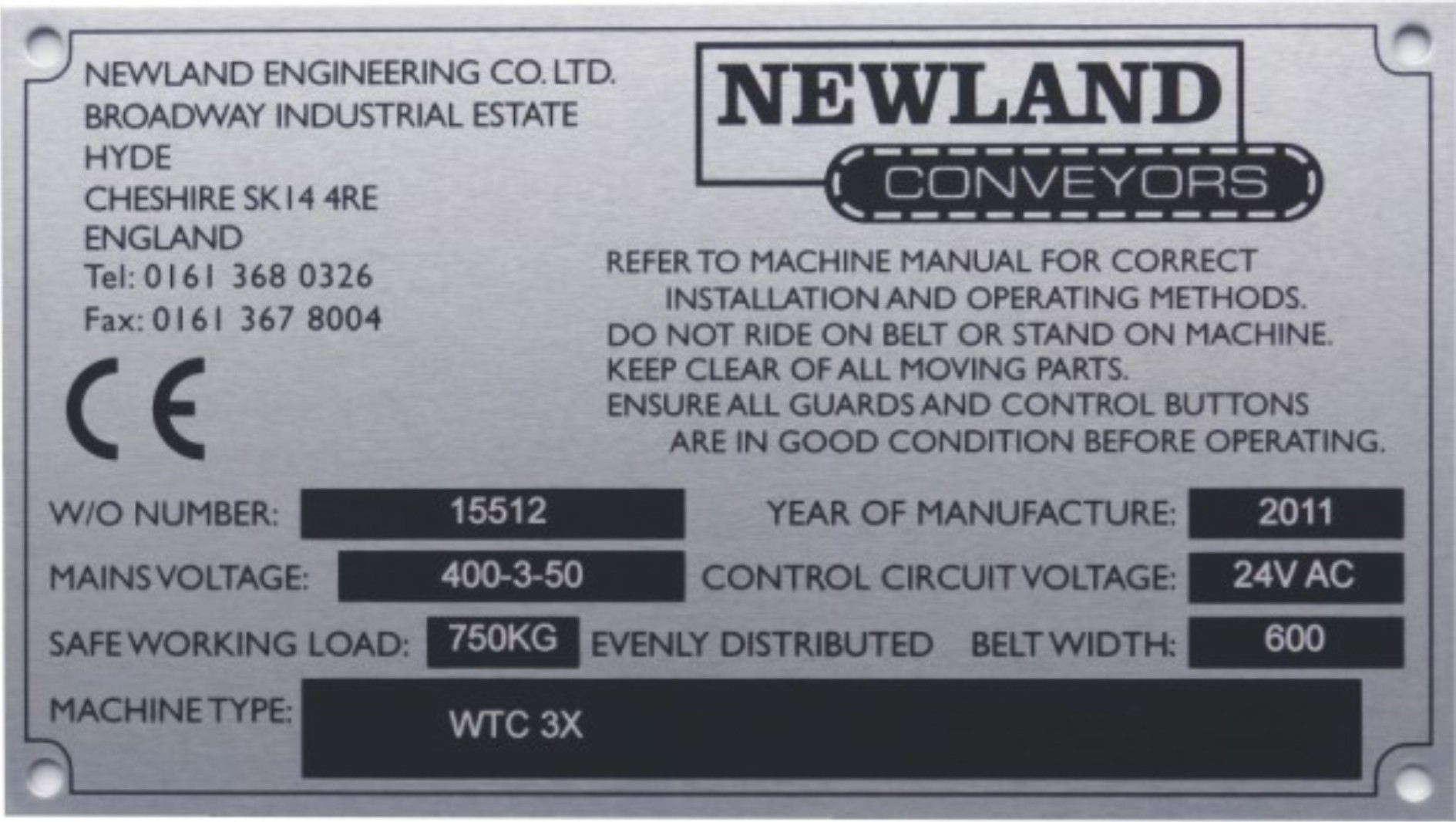 160mm x90mm x 1.0mm with black lettering, 4 holes @ 4.0mm diameter, square corners. Quantity 100, Price  £3.50 each + vat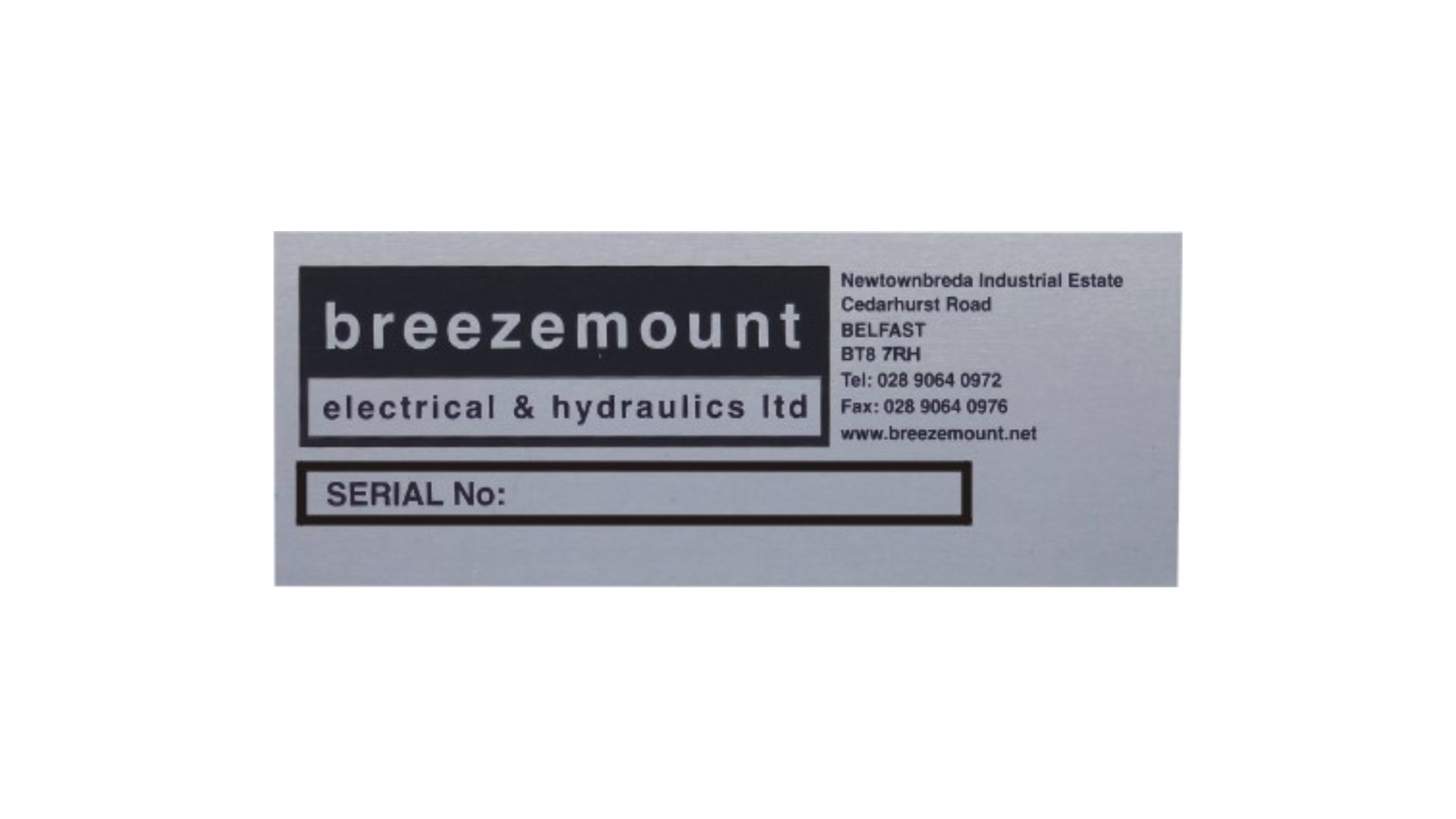 100mm x 40mm x 1mm, 1 colour print, Quantity 500 Price £0.90 each + vat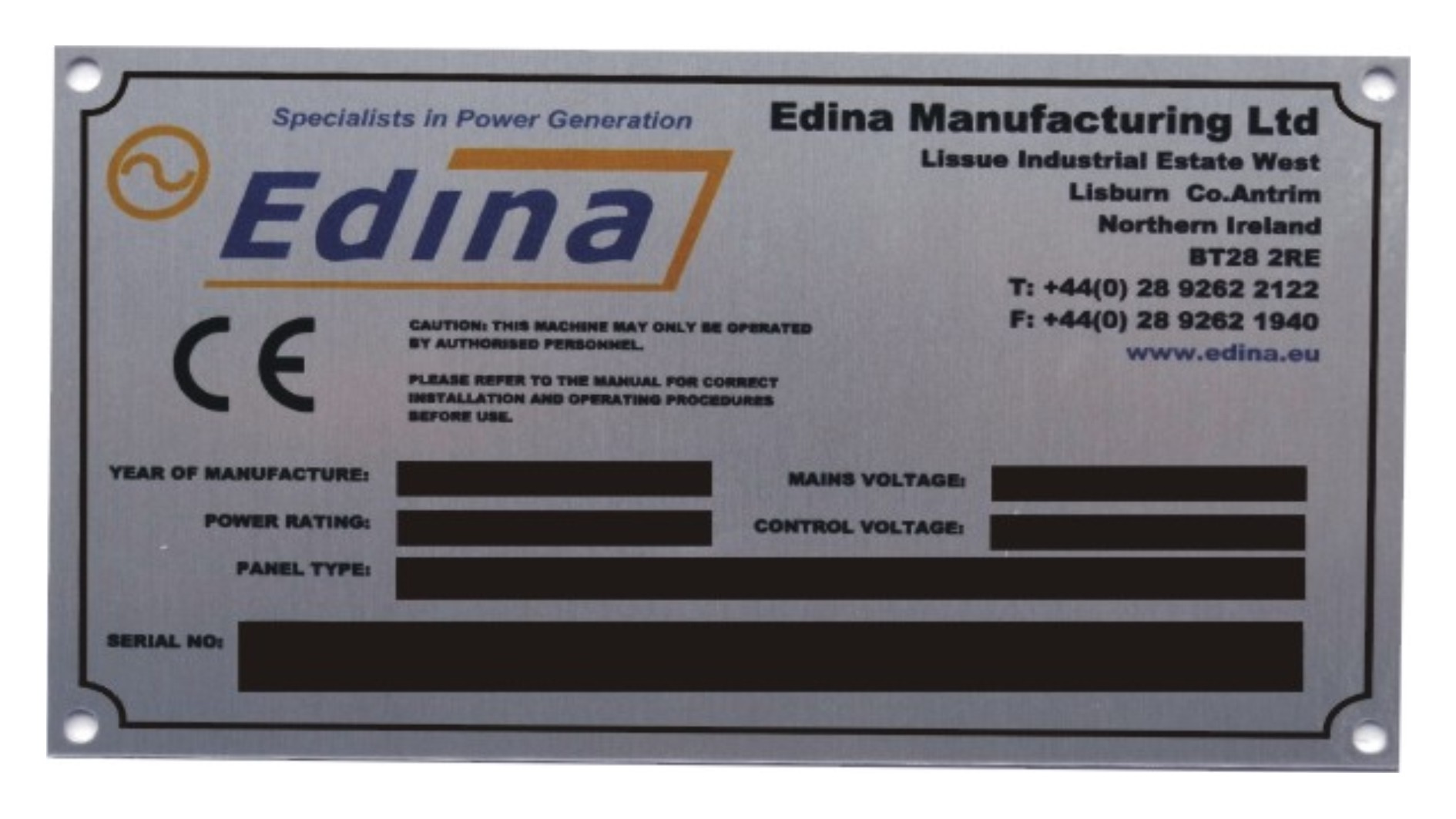 150mm x 80mm x 1mm, 2 colour print, Quantity 100 Price £5.87 each + vat
Let us know what you want and we will get back to you with a price.
P&P £3.95+ vat per order.
Product Total: